Specialty Workers | Seasonal Workers | Personnel Transfers | Religious Workers | Treaty Traders and Investors | Artists, Athletes, Performers, and Extraordinary Workers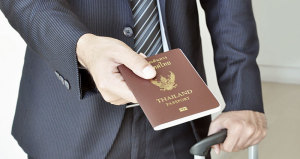 For over 25 years, Minikon Law, LLC has represented business owners and organizations in their petitions for temporary workers.  Most temporary worker classifications provide derivative nonimmigrant visas for the spouse and dependent children under 21 years old.  Each work visa category has unique requirements that must be met before the petition can be approved.  In addition, each visa is for a certain duration and various rules apply as to when the visa can be renewed and for how long.  Some temporary work visas are granted for work in a specific occupation, while others require the citizenship of a particular country, or an existing treaty between the applicant's country of citizenship and the U.S.
Temporary work visas are an expeditious tool to obtain work authorization for noncitizens.  These visas do not provide permanent status and should an employer wish to obtain permanent resident status for such employees, the employer must file a new petition and engage in another immigration process.  While temporary workers are employed, employers must comply with immigration regulations governing the employment relationship.
In addition to the categories of workers discussed on this page, persons who wish to participate in a trainee program not available in their home countries and members of foreign media organizations can obtain temporary work visas.  Foreign students also obtain temporary work authorization to gain optional practical training in their field of study following graduation.
Specialty Workers
The H-1B visa is available to nationals from any country who are coming to the U.S. to engage in a specialty occupation that requires at least the U.S. equivalent of a bachelor's degree or the equivalent number of years of experience.  Visas for specialty occupations require employer attestations regarding the wages to be paid and certification by the Department of Labor prior to filing the petition with United States Citizenship and Immigration Services (USCIS).  The H1B visa also can be used to petition for a fashion model or Department of Defense researcher or development project worker.
Seasonal Workers
The H2A visa is available for persons who are coming to the U.S. to engage in seasonal agricultural work and the H2B visa is used for nonagricultural work that is seasonal, intermittent, and due to short-term demand or an unexpected event.  Only nationals of eligible countries may be issued one of these visas.  The petitioner must demonstrate that there are not enough U.S. workers to perform the job and that the hiring of temporary workers will not adversely affect the working conditions and wages of U.S. workers.  The employer submits the application to USCIS after obtaining certification from the Department of Labor.
Personnel Transfers
The L visa is used to transfer executives, managers, and employees with specialized knowledge between the overseas branch, affiliate, parent, or subsidiary of multinational companies and the U.S. office.   This visa type can also be used to transfer an employee to start a new branch office in the U.S.  Following visa approval, the authorized period of stay depends on the employee's job classification.
Religious Workers
Religious non-profit organizations in the United States may petition for ministers or religious workers.  The organization must have a bona fide religious purpose and provide proof of its beliefs as well as proof of the ability to compensate the sponsored employee. The prospective employee must have been a member of the religious denomination for at least 2 years immediately before the filing of the petition and must meet all qualifications for serving in that position, according to the religious organization's standards.
Treaty Traders and Investors
The E visa is available to nationals of treaty countries who wish to establish a trading business in the United States or who wish to substantially invest in a business in the U.S.  If the petitioner is an organization, a national from a treaty country must own 50 percent.  Trade includes goods, services, international banking, insurance, transportation, tourism, technology and its transfer, and some news-gathering activities. A person granted treaty trader or investor status may petition for their employees, spouse, and dependents under 21 years old.  The petitioner must demonstrate that employees are qualified for the position.
Artists, Athletes, Performers, and Extraordinary Workers
Other categories of temporary work visas are available for performers coming to the U.S. to entertain or participate in a cultural exchange program.  Internationally recognized athletes and those with extraordinary abilities in the arts, business, education, sciences, or athletics can obtain these visas as can those who have a demonstrated record of extraordinary achievement and national or international recognition in the motion picture or television industry.
When you hire Minikon Law, LLC to represent you in your petition for a temporary worker, we do the following:
Evaluate the petitioner's immigration history to flag any issues that might pose a challenge during the petition process
Evaluate the beneficiary's immigration history and qualifications to ascertain eligibility for the visa classification sought and eligibility for admission into the U.S.
Assess the case for alternative visa categories that would accomplish the goal
Develop a case strategy to avoid unnecessary delays and minimize any chances for a denial
Conduct research to ensure that changes in the laws and regulations are considered in preparing the application
Prepare the visa beneficiary for the visa interview at the consulate or in the U.S.
Attend the visa interview, if required, and scheduled in the U.S.