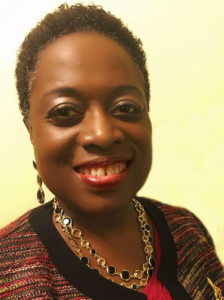 Hear from Attorney Minikon | Curriculum Vitae
Patricia B. Minikon is the senior attorney in the office, and the founder of Minikon Law, LLC.  She received her Juris Doctorate degree from the University of Maryland School of Law and her Masters Degree in International Affairs, International Politics track, from the School of International Service at American University in Washington, D.C.  Her undergraduate degree in the Administration of Justice was earned at Howard University, magna cum laude.  She taught Immigration Law at University of Maryland University College (UMUC) and presents on immigration law topics for associations, private and educational institutions, and the American Immigration Lawyers Association, D.C. Chapter. She is admitted to practice in Maryland and the District of Columbia and has been a member of the American Immigration Lawyers Association since 1997.
Attorney Minikon has represented U.S. employers, U.S. citizens, and foreign-born individuals in all areas of immigration law since graduation from law school in 1992.  She represents clients in asylum, humanitarian, family and business immigration cases before United States Citizenship and Immigration Services (USCIS) and the U.S. Department of Labor.  She defends clients in removal proceedings before the Immigration Courts in Arlington, Virginia; Baltimore, Maryland; Philadelphia and York, Pennsylvania; Oakdale, Louisiana; and Harlingen, Texas, among others. She also represents clients appearing for visa interviews at U.S. Consulates and Embassies around the world.  Attorney Minikon speaks English, Spanish, French, West African Pidgin English as it is spoken in Cameroon, Gambia, Ghana, Liberia, Nigeria, and Sierra Leone, and Caribbean English as it is spoken in Barbados, San Andrés and Providencia, Jamaica, Antigua and Barbuda, Belize, Trinidad and Tobago, Bahamas, Guyana, Saint Vincent and the Grenadines, Nicaragua (eastern coast), the Bay Islands, Limón, Puerto Rico, the Virgin Islands, and Dominica.
Her hobbies include dancing, attending international film festivals, and cooking international dishes inspired by the menus of ethnic restaurants and her collection of cookbooks from a variety of countries and cultures.